TFT Gains More Recognition Worldwide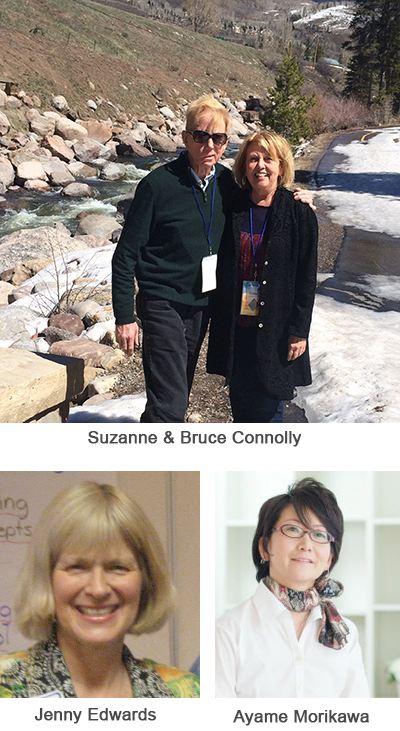 TFT practitioners and trainers, Jenny Edwards and Suzanne Connolly, are busy making plans to attend the induction of their TFT colleague and friend, Ayame Morikawa, MD, as World Human Facility-EU (WHF-EU) Vice President in Charge of Psychological Health in the Philippines, where  Dr. Morikawa's  work,  using TFT in the Philippines, caught the attention of this human rights organization.  The ceremony will take place in Tokyo, Japan this February, and will be attended by many members of Japan Thought Field Therapy (JTFT). Jenny Edwards will be accompanied by her husband, Bo Edwards, and Suzanne Connolly will be accompanied by her husband, Bruce Connolly. 
This recognition of Dr. Morikawa's work coincides with Thought Field Therapy being recognized in the United States as an evidence-based practice by The National Registry of Evidence-based Programs and Practices (NREPP), which is a searchable online database of mental health and substance abuse interventions. The NREPP is a service of the Substance Abuse and Mental Health Agency (SAMHA) in the federal Department of Health and Human Service.
http://nrepp.samhsa.gov/01_landing.aspx
Creating Peace One Heart at a Time – Please visit the site – www.TFTFoundation.org – watch the video, share it with everyone you know and help us begin to create PEACE amidst a chaotic and traumatized world.
/wp-content/uploads/2019/01/TFTHeaderLogo.png
0
0
Joanne Callahan
/wp-content/uploads/2019/01/TFTHeaderLogo.png
Joanne Callahan
2016-02-05 08:41:06
2016-02-05 08:41:06
TFT Gains More Recognition Worldwide