Are You Attracting What You Desire?  What is Your Vibration Level?
March 13th at 11 am EST
Are you exceeding your wildest dreams?   Just doing OK or Not Bad?  Or, is it difficult to get through each day?
This past year has been uncharted territory for all of us.  For some, life can feel like an endless series of trade-offs.  We are feeling pressured to sacrifice one area of your life just to keep another afloat.
Perhaps we need to take a hard look at what we are really resonating with – and therefore attracting into our life.  Remember the law of attraction?
Becoming aware of your thoughts and feelings can be a real eye-opener.  They are often a clear indication of your true vibrational frequency.  Then look at what is manifesting in your life.  Is it all you hoped it would be?
Are you surrounded by peaceful, loving, and supportive people and activities?  Or, is each day a struggle, filled with anxiety and dread?  These are simple ways to assess your level of vibration at this moment in your life.
The famous book "The Secret" taught that one can resonate with and thereby attract what they desire.  However, the majority of people who have read that book have not been able to accomplish this or have experienced only partial or limited success.  Simple laws of physics tend to cause us to maintain the status quo rather than change.  Increased awareness and tools that help us raise our vibrational level can facilitate our change and growth.
TFT has some easily applied tools to help us release our inertial delay and resistance to becoming a 'new person'.  This month's Well-Being webinar will help us identify where we might be stuck and how we can improve how we think, feel and behave – such that we resonate with what we desire rather than what we don't want.
During class we will show you how you can:
Assess your level of vibration
Raise your level of vibration
Identify and release blocks to a higher level of vibration
Align yourself to your desired level of vibration – positive emotions and life view
Make better choices
Develop accountability
Eliminate causes of psychological reversals and blocks
According to The Secret – Express gratitude
Learn about passive tools/products that emit a higher vibrational level
Whether you feel chronically negative and don't have a plan or goal, or just feel a bit lost in life, or you have regularly achieved your desired goals and live a happy and fulfilling life but just want a slight adjustment, these simple tools can help you put aside your fears and transform yourself into the peaceful, loving being that you desire.  Realize that the Universe wants you to be happy, healthy, and prosperous so it can emerge through you and inspire others.
Join us for March's class for only $37. (Video Replay will be sent if you miss the session).
You can also choose the low quarterly rate of $75, just $25 per monthly life-enhancing class.
Join us Saturday, March 13, 2021, at 11 EST and begin creating a better reality for your self and others in 2021
Yes, we are in a very challenging time, but remember, we grow by overcoming our challenges. Take action and rise to the challenge by shifting your perspective, letting go of the victim mindset, and feel joy by living with gratitude and love.
This is an interactive mentoring class so if you submit your challenges and/or goals in advance, I will guide you in the best use of TFT to ease your path.
Are You Attracting What You Desire?  What is Your Vibration Level?
March 13th at 11 am EST
You'll Also Get These Bonuses:
Voltmeter and PR PDF– how to find additional blocks to healing.
Interview of Dr. Callahan on psychological reversal – learn from the source.
Access to the Thought Field Therapy Resource Library. It includes videos, audio and specific charts and guides to download to help you learn how to use Thought Field Therapy to overcome your specific challenges.
Take your physical and emotional wellbeing into your own hands.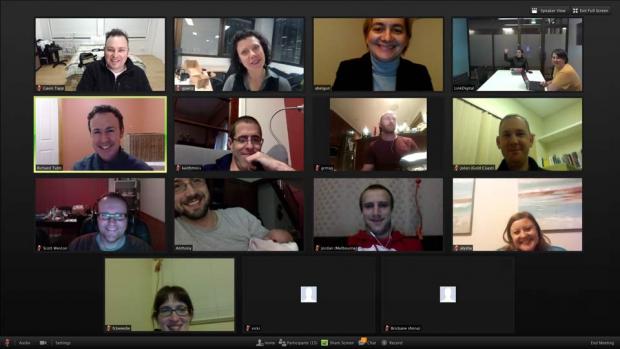 What is a Zoom Webinar?
A Zoom training is a video online conference where you'll see the host and can ask questions. You can connect via smart phone, tablet or computer from anywhere in the world via the Internet. It is easy to use and we will record all sessions, so if you miss one, you can watch the replay.