Protect Your Health:  Strengthen Your Immune System
November 19 at 11 am EST
As we head into fall and winter, our immune systems are put to the test.  Research shows us that decreased physical activity, less sunlight, trauma, and negative emotions such as fear, stress, anxiety, anger, and guilt, all suppress our immune systems, so what can we do to support our immune system?  It is one of the most important things we can do during this time of year.
Studies and current data show that the pandemic has inflicted long-lasting emotional trauma on an unprecedented global scale. Millions are wrestling with debilitating psychological disorders, loss of hope, and chronic stress and fear. We are already seeing the immediate effects in increased anxiety, depression, and suicide.
This month, in our Well-Being Mentoring Webinar, Protect Your Health:  Strengthen Your Immune System, I will share steps and tools for eliminating negative emotions and removing blocks to creating and maintaining a healthy immune system.
It will include aligning and reaching a positive health state along with a new single-tapping protocol sequence that has evolved over the last few years and our challenging times.
We will also talk about new research that says our genes are not our destiny.  We do not have to get sick every fall.  We can influence our genetic expression?  We will go through five ways to reprogram our genes into better health, including the how and why of creating heart-brain coherence.
Our awareness of toxins and their effect on our immune system function is of utmost importance.  Detoxing can be a significant way to give your health a boost before winter sets in.  I will share some excellent tools and resources to support you in this process.
As many of you know, for decades I have traveled around the world sharing TFT. At 72, I now live in Costa Rica and still, my immune system was/is strong. I remain healthy.  I have never experienced any of the current viruses going around the world. I want to share with all of you what I personally do to keep my immune system strong and resilient in today's world.
It is important that we have some tools to relieve the build-up of this daily stress. TFT is a safe, simple way to maintain peace, relieve fear and stress, and create balance in our lives under challenging conditions.
Join us this Saturday for only $37
(Video Replay will be sent if you miss the session)
This is an interactive mentoring class so if you submit your challenges and/or goals in advance, I will guide you in the best use of TFT to ease your path.
Protect Your Health:  Strengthen Your Immune System
November 19 at 11 am EST
You can also choose the low quarterly rate of $75, just $25 per monthly life-enhancing class… see below: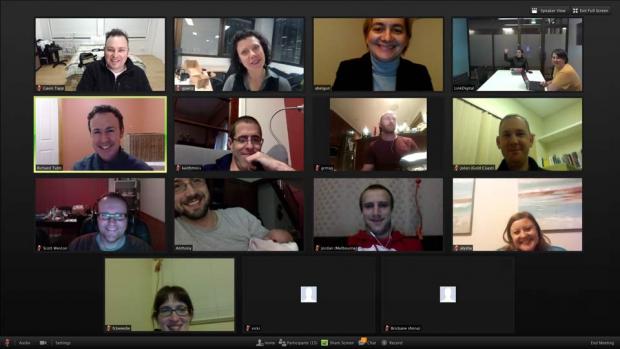 What is a Zoom Webinar?
A Zoom training is a video online conference where you'll see the host and can ask questions. You can connect via smart phone, tablet or computer from anywhere in the world via the Internet. It is easy to use and we will record all sessions, so if you miss one, you can watch the replay.
You'll Also Get These Bonuses:
Voltmeter and PR PDF– how to find additional blocks to healing.
Interview of Dr. Callahan on psychological reversal – learn from the source.
Access to the Thought Field Therapy Resource Library. It includes videos, audio and specific charts and guides to download to help you learn how to use Thought Field Therapy to overcome your specific challenges.