TFT for Healing and Managing Chronic Health Conditions
June 13th at 10 am EST
This month's interactive webinar will focus on Healing and Managing Chronic Health Conditions.
While more than two-thirds of all deaths are caused by one or more of the following five chronic diseases: heart disease, cancer, stroke, chronic obstructive pulmonary disease, and diabetes… they also all lead to a decreased quality of life.
Most chronic diseases can be linked to "stress" on our biological system – the physical, mental, emotional, and spiritual body.  New integrative approaches to healing are now showing more and more evidence of the key role of stress in our health and overall quality of life.
"Stress" comes in many forms:
External or environmental
Toxic exposure – both avoidable and unavoidable from junk food to pesticides and EMF's,
Emotional stress – fear, social anxiety, financial uncertainty, and negative emotions
Traumatic events – on-going or past
While some of these things can feel like they are out of our control, all of them can be eliminated, neutralized, or minimized and thereby improve our quality of life and overall health and well-being.
When our lives go according to plan and we are feeling content, organized, connected and we feel in control, life can be easy, but when something changes our planned course, especially when we feel it is out of our control, we react to this uncertainty with anxiety and stress, we become out of balance.  When overwhelmed with these stressors, our bodies respond with various health conditions.
Join us and learn how we can use TFT tapping tools to help us reduce and even eliminate stress from these sources.  This process alone can help us maintain a strong immune system, dissolve our fears, and improve our health and well-being.  We can maintain balance and calm during these challenging times.
In this month's interactive Well-Being webinar we will learn how to:
Identify blocks to healing, or becoming pain-free, or remaining calm and balanced
Identify what stressors are affecting us and how to eliminate or neutralize them
Heal the effects of trauma
Release fear and negative emotions
Remain peaceful, calm and balanced
Reduce pain – both emotionally and physically
Create a daily constitutional tapping sequence specifically for you and your life circumstances
If we can facilitate a healing process, reduce or eliminate the underlying causes, and maintain peace within, we can all have a better quality of life and share it with others.
This is an interactive mentoring class so if you submit your challenges and/or goals in advance, I will guide you in the best use of TFT to ease your path.
You'll Also Get These Bonuses:
Voltmeter and PR PDF– how to find additional blocks to healing.
Interview of Dr. Callahan on psychological reversal – learn from the source.
Access to the Thought Field Therapy Resource Library. It includes videos, audio and specific charts and guides to download to help you learn how to use Thought Field Therapy to overcome your specific challenges.
Take your physical and emotional wellbeing into your own hands.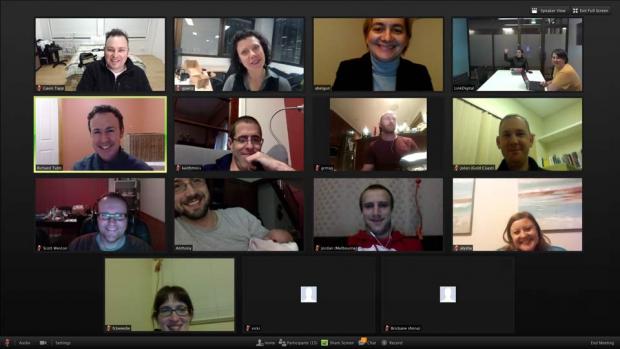 What is a Zoom Webinar?
A Zoom training is a video online conference where you'll see the host and can ask questions. You can connect via smart phone, tablet or computer from anywhere in the world via the Internet. It is easy to use and we will record all sessions, so if you miss one, you can watch the replay.