Release Negative Emotions:  Anger, Guilt, Frustration
September 19th at 10 am EST
What Feelings and Emotions are You Resonating With? Are they positive or negative?  Do they attract more of the same?
Are you feeling angry, stressed, and frustrated with our current world situation? While it has been shown that negative energy attracts more of the same, it can be difficult to shake it.
TFT has simple tapping protocols to shake the negative thoughts and feelings and assist us in remaining peaceful, calm, strong, and resilient, even within these turbulent and uncertain times.
As the world governments and health organizations respond to the health pandemic, they are limiting and restricting our ability to live our lives as we may wish to do. While they may be well-meaning or possibly necessary, they may cause negative emotions such as anger, guilt, and frustration. These negative emotions are contracted energy within our bodies decreasing our quality of life and suppressing healthy immune function.
Join me for this month's Well-Being webinar as I share how we can quickly negative emotions such as anger, guilt, fear, and frustration.
While many of us can't make big changes in our lives or eliminate all of the stress, we can do small things to reduce the effect of our stressful lives on our physical, emotional and mental health.  We can easily tap away the negative emotions as they arise, before they do their damage.
TFT has been proven to quickly and easily release the anger, guilt, fear, and frustration we are experiencing on a daily basis.  Hence reducing our overall stress levels.
In our upcoming webinar, I will offer you precision TFT tapping tools for eliminating your negative emotions and releasing stress, as it is relevant to our world today.  I will help you identify your blocks to improving your health and well-being through maintaining a state of peace and calm.  We can learn to respond with compassion rather than react with anger.
This is an interactive mentoring class so if you submit your challenges and/or goals in advance, I will guide you in the best use of TFT to ease your path.
You'll Also Get These Bonuses:
Voltmeter and PR PDF– how to find additional blocks to healing.
Interview of Dr. Callahan on psychological reversal – learn from the source.
Access to the Thought Field Therapy Resource Library. It includes videos, audio and specific charts and guides to download to help you learn how to use Thought Field Therapy to overcome your specific challenges.
Take your physical and emotional wellbeing into your own hands.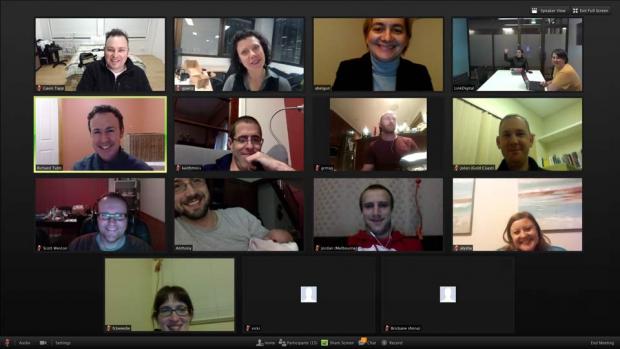 What is a Zoom Webinar?
A Zoom training is a video online conference where you'll see the host and can ask questions. You can connect via smart phone, tablet or computer from anywhere in the world via the Internet. It is easy to use and we will record all sessions, so if you miss one, you can watch the replay.