Set Your Intention: Create the Life You Want 2021
January 9th at 11 am EST
January's interactive webinar will focus on setting your intention: Create the Life You Want 2021.
Mental health experts say anxiety, fear and trauma are continuing to increase at an unprecedented rate as the pandemic, financial crash and social upheaval extend through all levels of society.  More people than ever are in need and looking for qualified coaches, healers and holistic practitioners.  Research has shown that having a mentor or coach, someone to be accountable to, facilitates our ability to set powerful intentions or goals and then follow through with them.  On that path, we have new opportunities for hope, connection and healing.
Due to the overwhelming negative energy permeating our energetic fields, it is imperative that we have and use tools to emphasize the positive and focus on our intentions, transcending the negative and raising our vibration, creating balance in our lives.  This is vital to our mental, emotional, physical and spiritual well-being.
This year our well-being webinars are designed to do just that – create and maintain balance, fulfillment and peace in our lives.  As in the past, each month we will have a primary focus such as setting and following our intention, eliminating anxiety and fear, identifying and eliminating or mitigating toxins, sleep problems, and lifting our mood.
However, we will approach each primary focus from the perspective of our current reality.  We will address your personal concerns and what is disturbing or blocking you in your life right now. As a subscriber you will have the first option at having your personal challenges addressed with specific help.
Finding inner peace and resilience during the chaos is often an unknown.  This year we will be occasionally joined by an expert in meditation, inner peace and transcendence, Adrian Alexander.  He has spent over 40 years steeped in meditation and ancient wisdom traditions.  His infinite understanding translates into his experience of personal inner peace.  He has been sharing this knowledge with our VT and AVT students for several years now and they too are experiencing greater peace and fulfillment – yes, even in 2020.  This is the way of the sages and spiritual masters, they radiate calm and stillness.
Our goal in our monthly well-being series will be to help you become more resilient and find inner peace amidst enormous challenges.
We will work together to:
Create and Develop your Intention
Identify the blocks to an empowered manifestation of your intention
Align yourself to your intention
Honest reflection – what level of vibration do you resonate with
Release the trapped feelings of grief and anxiety triggered by the silence, isolation and fear in your daily life
Transcend outdated, no longer relevant thought patterns
Implement expert practices, tools and tips into your daily routine
If your intention includes:
Feeling more energized and focused
Being excited to begin your day
Making healthier choices that support your well-being
Feeling love and appreciation…for yourself!
Aligning with your soul-fulfilling, prosperous purpose
Experiencing inner peace
Join us for January's class for only $37. (Video Replay will be sent if you miss the session).
You can also choose the low quarterly rate of $75, just $25 per monthly life-enhancing class.
Last month we let go of 2020.  This month we are setting our sights to thrive, with peace and resilience amidst a changing world.  We will begin with choosing your intention – what do you want this year to be like?  We will talk about how to avoid distractions, transcend negativity and thrive in the new "normal".
Join us Saturday, Jan. 9, 2021, at 11 EST and begin creating a better reality for your self and others in 2021
Yes, we are in a very challenging time, but remember, we grow by overcoming our challenges. Take action and rise to the challenge by shifting your perspective, letting go of the victim mindset, and feel joy by living with gratitude and love.
Join us for this month's webinar and learn to apply TFT to help you begin to thrive in today's world.
This is an interactive mentoring class so if you submit your challenges and/or goals in advance, I will guide you in the best use of TFT to ease your path.
Set Your Intention: Create the Life You Want 2021
January 9th at 11 am EST
You'll Also Get These Bonuses:
Voltmeter and PR PDF– how to find additional blocks to healing.
Interview of Dr. Callahan on psychological reversal – learn from the source.
Access to the Thought Field Therapy Resource Library. It includes videos, audio and specific charts and guides to download to help you learn how to use Thought Field Therapy to overcome your specific challenges.
Take your physical and emotional wellbeing into your own hands.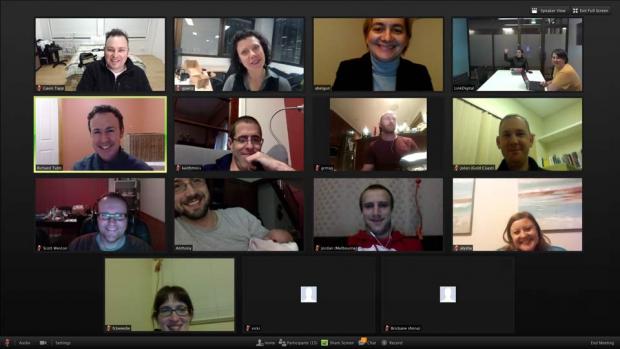 What is a Zoom Webinar?
A Zoom training is a video online conference where you'll see the host and can ask questions. You can connect via smart phone, tablet or computer from anywhere in the world via the Internet. It is easy to use and we will record all sessions, so if you miss one, you can watch the replay.