From Frustration to Procrastination – What is Holding You Back?
April 17th at 11 am EST
Often procrastination involves a degree of fear, manifesting in many ways. For example, have you experienced the fear of the consequences of not getting your job done on time?
Maybe you misjudged the amount of time needed to complete a task than when the deadline was upon you, there was not enough time to do it right.
Or, perhaps you have seen and felt the disappointment of a loved one when you didn't do what you had promised them you would do?
Or maybe you felt the guilt and shame of having missed a "once in a lifetime" opportunity because you just didn't act in time? Or, even act at all.
Various experts, from the fields of personal development, psychology, and even business all agree that there are some common underlying causes of procrastination. It is these causes we can easily address with TFT.
Experts say frustration is experienced whenever the results (goals) you are expecting do not fit the work or effort you are applying. Frustration occurs whenever your actions produce less or different results than you expected.
The frustration we feel can be seen as the result of two types of goal blockage, i.e. internal and external sources of frustration.  TFT is proficient in identifying and releasing blocks.  We will explore what those blocks may be for you.
This month's Well-Being webinar will help us overcome:
Frustration
Release internal sources of frustration
Mitigate or neutralize external sources of frustration
Dissolve the negative emotions of anger, annoyance, disappointment
Procrastination
Eliminate fear of failure, success, etc.
Reduce avoidance
Dissolve feelings of reluctance
Release feelings of guilt
We will learn to recognize some of the less productive coping strategies we may be using and how those are actually blocks or self-sabotage that we can easily correct. We will work through a proven step-by-step process to eliminate the "habit of postponing" (delaying, deferring, putting off) actions or the fulfillment and accomplishment of tasks.
Join us for the class for only $37.
You can also choose the low quarterly rate of $75, just $25 per monthly life-enhancing class.
Join us Saturday, April 17, 2021, at 11 EST and begin creating a better reality for your self and others in 2021
Yes, we are in a very challenging time, but remember, we grow by overcoming our challenges. Take action and rise to the challenge by shifting your perspective, letting go of the victim mindset, and feel joy by living with gratitude and love.
This is an interactive mentoring class so if you submit your challenges and/or goals in advance, I will guide you in the best use of TFT to ease your path.
From Frustration to Procrastination – What is Holding You Back?
April 17th at 11 am EST
You'll Also Get These Bonuses:
Voltmeter and PR PDF– how to find additional blocks to healing.
Interview of Dr. Callahan on psychological reversal – learn from the source.
Access to the Thought Field Therapy Resource Library. It includes videos, audio and specific charts and guides to download to help you learn how to use Thought Field Therapy to overcome your specific challenges.
Take your physical and emotional wellbeing into your own hands.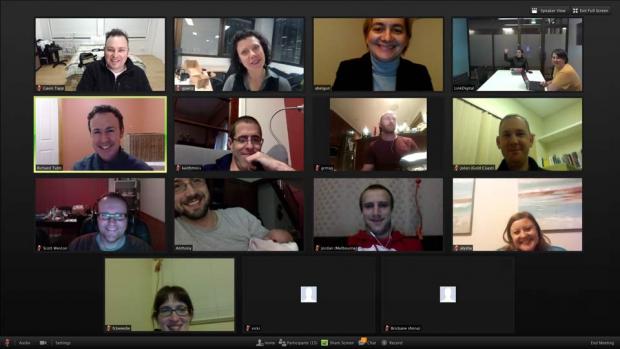 What is a Zoom Webinar?
A Zoom training is a video online conference where you'll see the host and can ask questions. You can connect via smart phone, tablet or computer from anywhere in the world via the Internet. It is easy to use and we will record all sessions, so if you miss one, you can watch the replay.