Overcoming Sleep Issues
Saturday, Sept. 16th at  11 am EST
Join us live this Saturday and discover how to put TFT to use in getting a great night's sleep…
How do you feel when you wake up in the morning? Do you get a sufficient amount of sleep on a regular basis?
The lack of, or poor quality, sleep impacts your health and well-being. When did you last have a full night of quality sleep?
Often, we become conditioned to our sleep patterns and aren't even aware of whether our sleep is adequate or good.
Insomnia manifests as a general lack of energy, bad moods, irritability, aggression depression forgetfulness, difficulty concentrating, poor work performance and relationship problems. Some pretty nasty chronic degenerative diseases can result from not getting enough sleep on a regular basis. All of these things add up to a dramatically reduced quality of life, filled with fatigue and lack of motivation.
This month our well-being webinar will address sleep problems and their possible causes. We will look at the kind and quality of sleep we are experiencing and then present ways we can address our own personal sleep problems.
If you experience sleep disturbances, even occasionally, you may find this class beneficial. We will share many of the simple tools we have in TFT to ease and even put a stop to sleep challenges.
First, we'll look at what kind of insomnia or sleep disturbances you may be experiencing.
Difficulty falling asleep
Difficulty staying asleep
Waking up in the middle of the night multiple times / can't go back to sleep
Waking up too early – 3:00 am and can't go back to sleep
Sleep Apnea – some causes and stressors
Awaken with high anxiety and/or panic attacks
Then we can begin to find ways to solve or prevent each of these challenges.
This is an interactive mentoring class so if you submit your concerns and/or goals in advance, I will guide you in the best use of TFT to ease your daily challenges. 
Participants will also have the opportunity to have their own individual case addressed. These requests need to be submitted in advance.
Join us for only $37
(Video Replay will be sent if you miss the session)
This is an interactive mentoring class so if you submit your challenges and/or goals in advance, I will guide you in the best use of TFT to ease your path.
Overcoming Sleep Issues
Saturday, Sept. 16th at  11 am EST
You can also choose the low quarterly rate of $75, just $25 per monthly life-enhancing class… see below: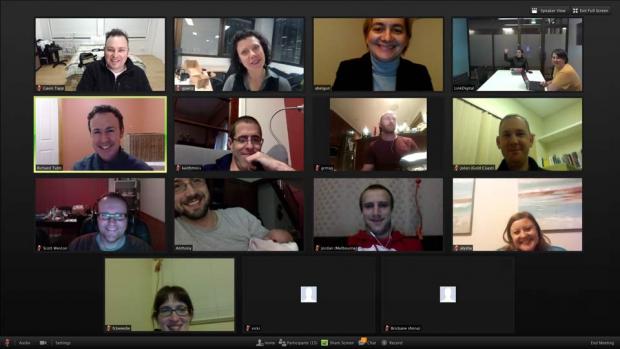 What is a Zoom Webinar?
A Zoom training is a video online conference where you'll see the host and can ask questions. You can connect via smart phone, tablet or computer from anywhere in the world via the Internet. It is easy to use and we will record all sessions, so if you miss one, you can watch the replay.
You'll Also Get These Bonuses:
Voltmeter and PR PDF– how to find additional blocks to healing.
Special Class Bonuses – case studies and downloadable guides.
Access to the Thought Field Therapy Resource Library. It includes videos, audio and specific charts and guides to download to help you learn how to use Thought Field Therapy to overcome your specific challenges.
"It is beyond amazing. I have never seen any treatment so powerful."
Dr. Martin Swartz, Research Associate Professor, New York University Medical School.
"As I said before, there is no doubt in my mind that I would not be alive today without TFT. I want to take this opportunity in print to publicly thank you, Roger, for your help. The gratitude I feel in my heart is not easily translated into words. Just know that I will forever be in your debt."
David Hanson, DEH, Seattle, Washington