Toxins: How to Identify and Neutralize What is Harming You
June 19th at 11 am EST
Is your barrel full?  About 30 years ago, environmental allergist, Dr. Doris Rapp, shared the concept that we all have a total load of stress or barrel, that the body can handle before something breaks down.  We have been sharing it in our advanced level training for nearly 25 years.  It has become even more important in our current age, than in the past, for us to be able to understand this concept and identify ways to give us more room in our barrel.
This can be done by identifying key things, toxins, that can easily be eliminated or changed, thereby freeing up space in our barrel, giving the body the reserves it needs to deal with healing a chronic condition or just handling daily life.
Many of the current researchers and thought leaders are all coming to the conclusion that all chronic disease is due to toxins.  These leaders like Gregg Braden, and Bruce Lipton even include cancer in this list of diseases caused by toxins.  If this is the case, it is imperative we gain a clear understanding of what are toxins, what these toxins are affecting our mental, emotional and physical health, and what we might be able to do about them.
Dr. Callahan was a pioneer in the field of psychology, first in hypnosis, then cognitive-behavioral therapies, and then of course developing the first tapping modality.  Early on in his career, he discovered the profound effect toxins can have on our health and found how to specifically identify what toxins were relevant for each individual.  He was decades ahead of his time in that notion.  Now it becoming accepted knowledge – toxins affect our health and well-being.
Join me this month in our Well-Being webinar where I will help you unravel the "complexity" of toxins and your health.  I will share the many kinds of toxins that can be affecting us today, how to identify what may be harming you, and how you can decrease the level of your barrel.  Take just an hour this Saturday and perhaps learn one of the most important concepts for your health today. 
Join us for the class for only $37.
You can also choose the low quarterly rate of $75, just $25 per monthly life-enhancing class.
Yes, we are in a very challenging time, but remember, we grow by overcoming our challenges. Take action and rise to the challenge by shifting your perspective, letting go of the victim mindset, and feel joy by living with gratitude and love.
This is an interactive mentoring class so if you submit your challenges and/or goals in advance, I will guide you in the best use of TFT to ease your path.
Toxins: How to Identify and Neutralize What is Harming You
June 19th at 11 am EST
You'll Also Get These Bonuses:
Voltmeter and PR PDF– how to find additional blocks to healing.
Interview of Dr. Callahan on psychological reversal – learn from the source.
Access to the Thought Field Therapy Resource Library. It includes videos, audio and specific charts and guides to download to help you learn how to use Thought Field Therapy to overcome your specific challenges.
Take your physical and emotional wellbeing into your own hands.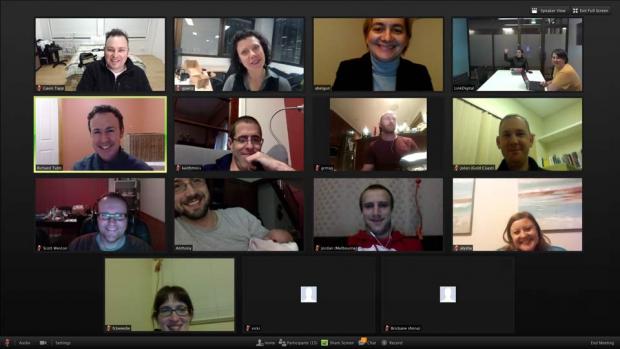 What is a Zoom Webinar?
A Zoom training is a video online conference where you'll see the host and can ask questions. You can connect via smart phone, tablet or computer from anywhere in the world via the Internet. It is easy to use and we will record all sessions, so if you miss one, you can watch the replay.