TFT for Reaching Peak Performance and Achieving Well-Being
July 11th at 10 am EST
This month's interactive webinar will focus on Peak Performance and Being In the Zone.
For acquiring peak performance, mastery or being in the zone, and maintaining that state, our goal is to achieve what has been termed unconscious competence. In this state, we can perform a chosen task well without effort or concentration.
When our lives feel peaceful, stable and "in our control" we can easily focus on achieving this state of unconscious competence or mastery.  But when our lives turn upside down, we find ourselves pulled in many directions, mostly negative, fear-based activities, both mentally, emotionally, and physically.  These states are exacerbated, like a feedback loop, by our negative self-talk.
TFT has many tools to help us along our path to living our full potential and optimizing our well-being, going through life in a state of mastery.
Maintain and build our ability to sustained focus – develop awareness
Trust ourselves – eliminate negative self-talk
Make informed choices – learn to respond to life rather than react
Anxiety, fear, and self-doubt lead to confusion and often paralysis of action. We tend to react to life and default to poor choices.  When you can maintain focus and remain conscious or aware of your goal, you become more fully engaged in the present.
TFT has successfully eliminated fear and negative emotions for 4 decades.  Quickly healing past trauma and the ability to identify and eliminate our self-sabotage traits have been key in that success.  Aligning ourselves to our desired goal or state-of-being is important.
Join me for this month's well-being webinar where I will help us apply the proven TFT tools to help you reach the zone. 
We will help you assess your current situation and then develop some specific tapping protocols to assist you in reaching your desired level of performance or mastery, even within your current life situation.  We will take a hard look at:
How do you start your day? 
Are you feeling peaceful or stressed?
Are you grateful or in a state of anger and blame?
How do you feel in the middle of your day?
Are you focused or overwhelmed?
Are you exhausted or energized?
How do you end your day?
Are you feeling nourished or depleted?
Are you balanced and centered or fragmented?
We will explore simple tools you can use throughout your day that you can experience change or the much needed slight adjustments to your state of being, in real-time.
TFT has the natural tools to help us attain our higher nature, transcending the chaos going on around us.
This is an interactive mentoring class so if you submit your challenges and/or goals in advance, I will guide you in the best use of TFT to ease your path.
You'll Also Get These Bonuses:
Voltmeter and PR PDF– how to find additional blocks to healing.
Interview of Dr. Callahan on psychological reversal – learn from the source.
Access to the Thought Field Therapy Resource Library. It includes videos, audio and specific charts and guides to download to help you learn how to use Thought Field Therapy to overcome your specific challenges.
Take your physical and emotional wellbeing into your own hands.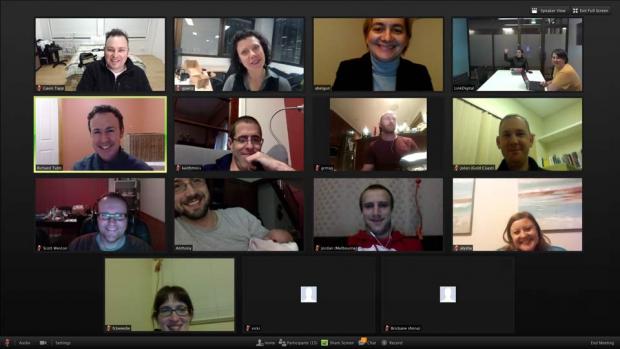 What is a Zoom Webinar?
A Zoom training is a video online conference where you'll see the host and can ask questions. You can connect via smart phone, tablet or computer from anywhere in the world via the Internet. It is easy to use and we will record all sessions, so if you miss one, you can watch the replay.