TFT Tools to Become
All You Can Be in 2023
January 14 at 11 am EST
I spend hours every week researching the newest science and personal development tools, along with personally helping clients meet their own individual challenges.
This is one of the ways TFT grows and expands to serve us in an ever-changing world. Therefore, many have found it helpful to get updated and personally facilitated on a regular basis.  We need new tools to successfully address new challenges.
We will address topics such as chronic health conditions, customized toxins and detoxing, influencing our genetic expression, and transformation in the latter half of the year's webinars.  If you have special requests, please let me know.
Join us for January's interactive training and mentoring:  TFT Tools to Become All You Can Be in 2023 – January 14th at 11 am EST.
We will work together to:
Create and Develop your desired life
Identify the blocks to an empowered manifestation in your life
Align yourself with your goals and intentions
Honest reflection – what level of vibration do you currently resonate with
Release the trapped feelings of grief and anxiety you may have experienced in 2022
Transcend outdated, no longer relevant thought patterns and data
Implement expert practices, tools and tips into your daily routine
We will include tools for:
Feeling more energized and focused
Being excited to begin your day
Making healthier choices that support your well-being
Feeling love and appreciation…for yourself!
Aligning with your soul-fulfilling, prosperous purpose
Experiencing inner peace
Join us this Saturday for only $37
(Video Replay will be sent if you miss the session)
This is an interactive mentoring class so if you submit your challenges and/or goals in advance, I will guide you in the best use of TFT to ease your path.
TFT Tools to Become
All You Can Be in 2023
January 14 at 11 am EST
You can also choose the low quarterly rate of $75, just $25 per monthly life-enhancing class… see below: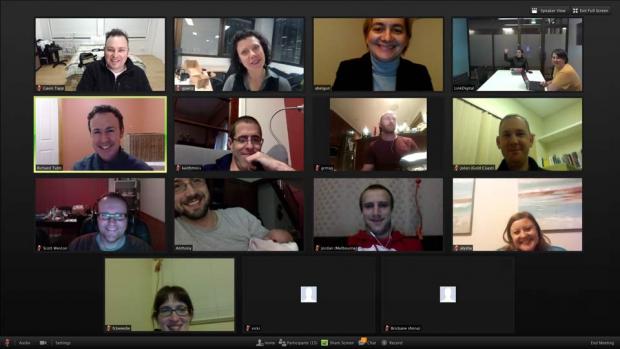 What is a Zoom Webinar?
A Zoom training is a video online conference where you'll see the host and can ask questions. You can connect via smart phone, tablet or computer from anywhere in the world via the Internet. It is easy to use and we will record all sessions, so if you miss one, you can watch the replay.
You'll Also Get These Bonuses:
Voltmeter and PR PDF– how to find additional blocks to healing.
Interview of Dr. Callahan on psychological reversal – learn from the source.
Access to the Thought Field Therapy Resource Library. It includes videos, audio and specific charts and guides to download to help you learn how to use Thought Field Therapy to overcome your specific challenges.