Experience the Joy of the Holiday Season
How to Survive and Even Enjoy The Holidays
Join Us online for our live Zoom class on Nov 21 at 11 EST
This year's on-going pandemic, the resulting lockdowns and isolation have been devastating for many people.  The consequences have put many at-risk mentally, emotionally, and financially.  These facts have been reflected in the highest suicide rates since the Great Depression.
However, we can set our intention to use the upcoming holidays as an opportunity to nurture ourselves and reconnect with family and friends. This holiday season consider how your holiday plans can be modified to share love, gratitude, and compassion with friends, families, and communities, providing nurturing support to one another.
In the TFT community, we have many simple tools to help us follow our intention.  We can stay balanced and calm, living with compassion and love.  TFT also has amazingly effective tools to help us avoid overindulgence and maintain good health during the holidays.  These simple protocols can be easily shared with others.  This type of sharing and giving can help us all begin healing from the challenging past year.
Ayurvedic programs tells us what to do when we are overwhelmed, which is a common challenge during the holidays.  They suggest,
Prioritize self-care
Shift your perspective
Breathe deeply
Meditate
Slow down
Get plenty of sleep
Know when to walk away
Surrender
All are excellent suggestions.  But, how do we get ourselves to do these things.  So often, even when we know what or how to do what is in our highest good, we don't do it.  This is the nature of self-sabotage or what Dr. Roger Callahan, my late husband, called Psychological Reversal.
When he first made that discovery and how to correct this self-sabotage nature, he found several ways to address this level of block.  Over the years, we have developed multiple ways to identify and eliminate these blocks in our full multi-dimensional being, present, past and future, physically, emotionally and spiritually.
In this month's TFT webinar, discover how to identify specific blocks to our health, behavior, and goals to facilitate and enhance our success.  We'll show you how to release the overwhelm and rise above the inevitable chaos of this new normal.
We'll also share the simple complex trauma algorithm to overcome the emotions of sadness, grief, and loneliness that may appear during this season. We'll also help you eliminate cravings, so you can have a tool to easily avoid those items that are not in your highest good.
This is an interactive mentoring class so if you submit your challenges and/or goals in advance, I will guide you in the best use of TFT to ease your path.
Join Us online for our live Zoom class on Nov 21 at 11 EST
You'll Also Get These Bonuses:
Voltmeter and PR PDF– how to find additional blocks to healing.
Interview of Dr. Callahan on psychological reversal – learn from the source.
Access to the Thought Field Therapy Resource Library. It includes videos, audio and specific charts and guides to download to help you learn how to use Thought Field Therapy to overcome your specific challenges.
Take your physical and emotional wellbeing into your own hands.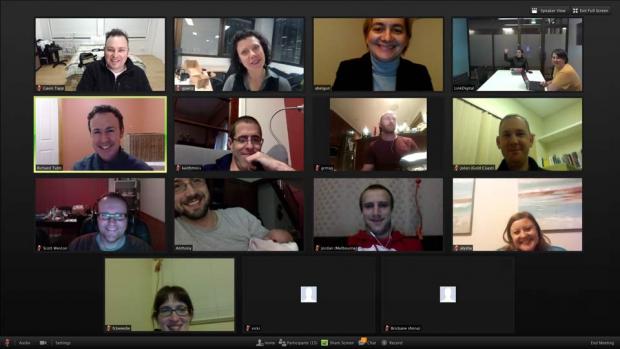 What is a Zoom Webinar?
A Zoom training is a video online conference where you'll see the host and can ask questions. You can connect via smart phone, tablet or computer from anywhere in the world via the Internet. It is easy to use and we will record all sessions, so if you miss one, you can watch the replay.