Health Pandemic Challenges the Comfort and Quality of Life for Chronic Pain Sufferers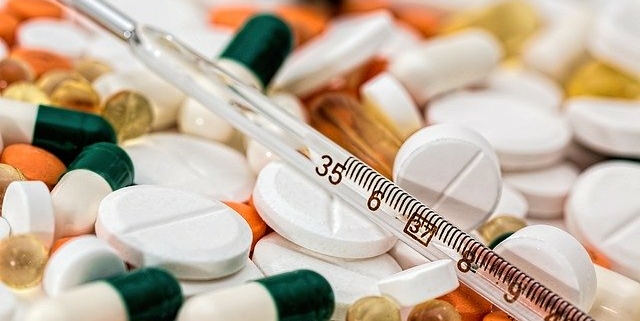 Those suffering with chronic pain are facing even more challenges during this world-wide health pandemic.  Isolation, limited pharmacy and medical services and supplies, and constant fear and anxiety are leading to increased suffering.
"To see exactly how the pandemic is impacting pain care, the U.S. Pain Foundation went right to the source, surveying 664 individuals across the country living with chronic pain. Their findings, based on early April 2020 data, show that:
77.4% are facing barriers to treatment
63.8% are experiencing increased pain
69.7% consider themselves to be at high risk for serious COVID-19.
"Because of their risk factors, this population of patients must limit contact," said CEO Nicole Hemmenway, in a press release. "But they also live with painful conditions that require consistent medical care in order for them to function. It's a terrible catch-22." PPM  Practical Pain Management.
However, there is safe, effective pain relief available to all, whether in isolation, lockdown, living in the city or country.  It can be easily self-applied and quickly learned over the phone, skype on a laptop or Ipad.  Thought Field Therapy (TFT) can provide drug-free, non-invasive help.
Pain is the most common symptom for which older adults, those aged 65 and older, visit their doctor. The older adult population is rapidly increasing as the baby boomers age.
Pain is often considered by experts to be a silent epidemic in the United States. An estimated 50 million Americans live with chronic pain caused by disease, disorder or accident.  An additional 25 million people suffer acute pain resulting from surgery or accidents.
Pain and its treatment are major problems confronting our modern culture and even more so during a health pandemic like the one we are currently facing.  A past survey done by the American Pain Society2 in 1999 revealed that more than 40% of people suffering moderate to severe pain were unable to find adequate pain relief.   That number has drastically increased in our current situation.
Inadequate pain relief is one of the top reasons people experience a reduced quality of life.  Chronic and increasing anxiety is another of the top reasons quality of life diminishes.  The medications for both often-interrelated issues are usually toxic leading to many complications and side-effects, even death.  Many are becoming difficult to obtain as well.  Individuals on blood thinners can't even take most medications for physical pain and are left with little or no option for their pain relief.
Thought Field Therapy (TFT) has been a highly effective, drug-free and non-invasive way to reduce or eliminate chronic pain without the risk of medications.  It has been safely self-applied for 40 years without any reported case of harm.
With the known risks of painkillers, the fraud appearing regularly in the studies of these painkillers, suggesting unknown risks, and the limited availability, we need to help pain sufferers learn and use safer methods for managing their pain.
3Researchers at Oxford University in the United Kingdom have found that the anxiety caused by the anticipation or experience of pain makes the perceived level of pain much worse.  This often leads to the addition of anxiety medications, which have their own set of risks and side-effects.  TFT effectively reduces or eliminates anticipatory anxiety in addition to reducing the pain.
Length of relief from pain, per occurrence, is also important to the sufferer.  In a 4study, TFT provided longer relief than that experienced from pain medications.
5Statistically significant results were obtained with all problems and symptoms treated with TFT in a study at Kaiser Behavioral Health Services.  These problems included anxiety, depression, alcohol abuse, anger, anxiety due to medical condition, bereavement, and chronic pain along with others.
"When I observe a number of suffering patients who did not respond to our usual treatment modalities, suddenly get better after TFT treatments are given, I don't need a double-blind controlled study to tell me the value of Callahan Techniques® TFT."  James McKoy, MD, Chief, Pain Clinic, Chief, Rheumatology Service, Assistant Chief, Neuroscience Department
Pain relief can be one of the most important means of improving the quality of life for thousands of people.  Those suffering from chronic diseases such as arthritis, cancer, heart disease or fybromyalgia can use TFT in addition to their medications to reduce the risk associated with continued medication use and to enhance their effect.
It makes economic and reasonable sense that we use a natural, risk-free process for pain relief and management, first, before we spend large sums of money for medications with known side-effects and unknown risks.
Pain in America: A Research Report, Survey conducted for Merck by the Gallup Organization, 2000.
Chronic Pain in America: Roadblocks to Relief, survey conducted for the American Pain Society, The American Academy of Pain Medicine and Janssen Pharmaceutica,1999.
Plonghaus, A., Tracey, I., Gati, J. S., Clare, S., Menon, R. S., Matthews, P. M., & Rawlins, J. N. (1999). Dissociating pain from its anticipation in the human brain. Science, 284(5422), 1979-81.
Thought Field Therapy and Pain, by Robert Pasahow, PhD, in The Thought Field, Volume 11, Issue 2,
Thought Field Therapy Clinical Applications: Utilization in an HMO in Behavioral Medicine and Behavioral Health Services, Kaiser Behavioral Health Services, Sakai, Caroline, et al., J Clinical
https://tfttapping.com/wp-content/uploads/2020/05/thermometer-1539191_640.jpg
426
640
Dwainjew
/wp-content/uploads/2019/01/TFTHeaderLogo.png
Dwainjew
2020-05-12 14:29:57
2020-05-12 14:30:47
Health Pandemic Challenges the Comfort and Quality of Life for Chronic Pain Sufferers