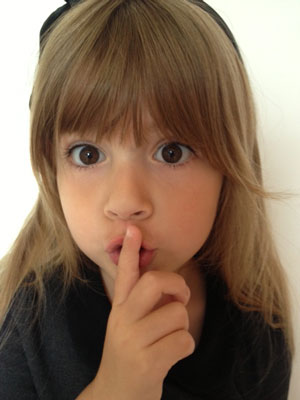 I remember the day Michelle Smith walked into our TFT Optimal Health program. She wanted to start a family, but couldn't. She'd been diagnosed with severe and "incurable" endometriosis which prevented her from becoming pregnant. As a motivated and vivacious young woman, she stepped up as our first volunteer for a demonstration during the class.
Her case exemplifies the healing power of TFT Voice Technology. And in notes to us since the training, she's shared her story of more than a year and a half of using TFT to improve so many aspects of her health and well-being. No one but Michelle—in her own words, as she sent letters and emails to us—could accurately convey her feelings and experience. It's just one more heart-warming story of healing with TFT.
"Dear Roger and Joanne… I'm Pregnant!"
Letter following the Optimal Health program…
"During the class, Roger found my womb and reproductive area to be in psychological reversal and diagnosed a treatment for the endometriosis which I applied several times that day—as well as repeatedly checking the reproductive area for reversals.
My endometriosis is extremely interesting to treat. It's only mid-cycle, but I treat it every day and when I treat it, it feels like elastic bands snapping inside me on the laparoscopy scars I have near my ovaries—which can be quite painful but only for a second.
There is no known cause or cure for endometriosis so this will be amazing if it works. I will keep you informed. Every month, I suffer from sickness and diarrhea and excruciating pains that make me scream into a towel so as not to scare my husband. I cannot stand up or eat or sleep, and I have been unable to work due to this. Because we are trying for children, I can't have a laparoscopy even if I was willing to, as it means we cannot try for children for six months afterward. My husband is 47 and I am 36, so time is not on our side." Read more
/wp-content/uploads/2019/01/TFTHeaderLogo.png
0
0
Joanne Callahan
/wp-content/uploads/2019/01/TFTHeaderLogo.png
Joanne Callahan
2013-08-02 10:10:35
2013-08-02 10:10:35
From Endometriosis to "Magic Tapping" with Our Beautiful Little Girl