22'nd Commemoration of Rwandan Genocide Healing and Mourning 100-Day Period.
Celestin Mitabu, TFT Kigali Trainer and Director of Rwandan Orphans Project is leading national Radio programs, where even a Rwandan Ambassador called in for help.  He is working tirelessly to share TFT Trauma Relief with his country.  He has trained University students, the Red Cross teams and many others to assist with the monumental task of healing during the commemoration 100 days.
He urgently needs the funds to continue this work for the last half of the mourning period.  Just look at the pictures to see all he doing to share healing with TFT.
We have a pledge of three, up to $500, donations each for matching funds.  Please help us raise the matching $1500 to send to him.  He has the first ever national radio shows to teach TFT, is the first one to train Red Cross volunteers and is training teams of university students to help their fellow Rwandans.  The people benefitting include the handicapped, the orphans, the prisoners, and families everywhere.
Click here to DONATE.  If 100 us each gave $15 we would have the full $3000 needed to continue this healing through the last 50 days of the mourning period.  Anyone contributing over $25 will receive a copy of the DVD, From Trauma to Peace.  There is no better way to share the healing power of TFT.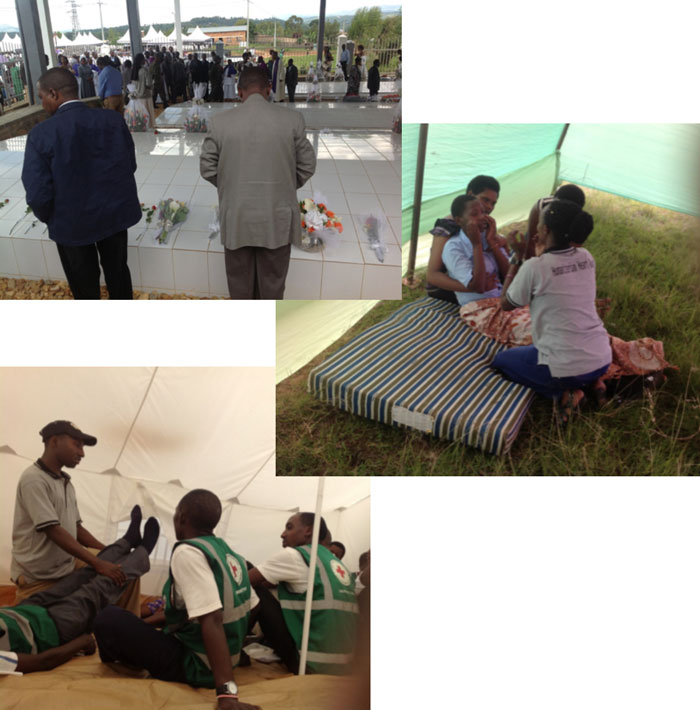 0
0
Joanne Callahan
/wp-content/uploads/2019/01/TFTHeaderLogo.png
Joanne Callahan
2016-05-15 08:16:32
2016-05-15 08:16:32
Urgent Plea for Matching Funds