Nearly Eighty People Volunteered for Tapping Tele-Classes in 2010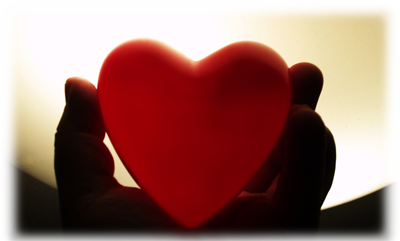 When I tabulated the demonstration results from our new TFT teleclass series I was amazed.  The number of people and variety of problems we worked with and helped, in a brief period of time, following each class was truly a tribute to the healing power of TFT.
We offered a series of five teleclasses, beginning last January and ending in November.  Each class had a 55-60 minute presentation on TFT and how to use it on yourself at the algorithm level.  Then, we ended each call with live demonstrations with TFT Voice Technology (VT) from Dr. Callahan.  This allowed participants to experience our most successful level of TFT, Voice Technology.  The live demonstrations lasted 20-45 minutes with the average time per class about 30 minutes.
We had 79 volunteers for these demonstrations.  Based on 300 minutes of total demonstration time and 79 volunteers, the average treatment time was a mere 3.797 minutes. This is just truly astounding.
During the classes, we worked on many types of problems.  We eliminated fears for things like driving, freeways, flying, bridges, tunnels, public speaking and even death.  We helped many get rid of cravings or addictive behaviors.  Some eliminated a desire for alcohol, others cigarettes and food, and we helped still others stop biting their nails, pulling hair or picking.
Others learned how to easily and quickly control their anger or rage and improve their relationships.
Many suffered the effects from past trauma and we were able to successfully stop the upset from these past events including accidents, abuse, loss of loved ones, or divorce and even for those who were a victim of a crime.
We had many wanting to learn tools to eliminate self-sabotage, negative thinking and obsessive worry.  They learned these tools during the presentation portion of the class and then many experienced relief from individual tapping sequences as volunteers.
Not only did we work with emotional and anxiety issues, we helped many physical problems as well. Everything from physical pain to digestive issues and even the loss of sense of smell responded to their tapping sequences.
It was heartwarming to hear the relief and change in those suffering from depression and even severe post-partum depression.
There were too many to list here but I wanted to convey the broad sense of what our participants accomplished in these classes.
Every volunteer responded to their sequences.  Some had their problems completely eliminated, others received the tools to continue to work on them and improve their quality of life.  There were only a few individuals that had a limited response in the brief time on the call.  But even they had the chance to experience TFT VT and see some immediate relief with hope for them to continue to improve.
They all received the recording of each class and an extensive workbook for future use.  They now have these tools and examples to continue improving their life, reducing fears, stress and trauma.
These popular teleclasses provided a wonderful, affordable way for all to have access to learning how to use TFT algorithms for themselves and get individual TFT VT tapping sequences directly from Dr. Callahan.
There are probably not many other healing modalities that can help such a wide variety of problems in such a brief time, under 4 minutes, and be safe, non-invasive and drug-free.  Come try it for yourself.
We will be continuing these popular classes this year.  They are a wonderful opportunity to experience the healing power of TFT for yourself.  This year our classes will have guest experts and address many specific or new areas of help. 
/wp-content/uploads/2019/01/TFTHeaderLogo.png
0
0
Joanne Callahan
/wp-content/uploads/2019/01/TFTHeaderLogo.png
Joanne Callahan
2011-01-27 13:46:57
2011-01-27 13:46:57
Nearly Eighty People Volunteered for Tapping Tele-Classes in 2010