The All New Official Thought Field Therapy® Algorithm Course
If You're a Therapist, Coach or Work in the Healing Arts, This Online Training Will Teach You to Use Tapping Therapy for Any Condition
Become certified to use tapping algorithms & sequences

Over 9 hours of video training that you can access at your own pace.

Help others conquer stress, injury and illness resulting from past trauma… phobias… grief… addictive behavior… and more

Safely add tapping to any therapy work, healing arts, or coaching services
What Is Thought Field Therapy Tapping?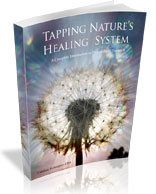 Developed in the 1970s, by Dr. Roger Callahan, Thought Field Therapy® (tapping therapy, as it's known today) is a revolutionary, highly effective, drug-free treatment used to reduce or eliminate countless types of psychological and physical problems—some in as little as a few minutes. It's an emotional form of acupuncture—but without the needles. It's a non-invasive technique that combines 5,000-year-old Chinese medicine with 21st century science that you can learn—and use—to experience instant relief for the stressful situations in your life (or help others get instant relief).
With TFT, you don't need painful acupuncture needles or special equipment. You simply think about a specific issue that is troublesome. This may be anxiety, fear, past trauma, loss, grief, or feelings of anger, depression or physical pain. You then use the tips of your fingers to firmly tap energy points along the meridians in your body, the same ones that Chinese healers discovered over 5,000 years ago. By using your fingertips to "tap" these meridians in a specific order, you can almost effortlessly eliminate your emotional pain . . . and even physical pain.
Learn Thought Field Therapy Algorithms  and Effortlessly Conquer:
Fears and Phobias • Depression
Anxiety and Panic • Anger • Guilt
Trauma and Post Traumatic Distress
Shame • Relationship Pain
Grief and Loss • Embarrassment
Physical Pain • Self Sabotage
Negativity • Compulsive Behaviors
Addictive Urges • Weight Loss
Eating Disorders • Insomnia
Obsessive Thoughts . . . and more
It's simple to learn, easy to guide others through the process, and produces immediate, long-lasting results (even permanent in many cases). TFT is completely safe and can work on anyone—including infants, pets, and even those who don't speak your language or believe in alternative therapies. It's also been proven in the most dire of circumstances: in the refugee camps of Kosovo, with U.S. embassy bombing victims in Nigeria, for earthquake victims in Japan, following the World Trade Center attacks of September 11th, and even by British Special Forces in the Congo.
The Key Is Knowing the Correct  Tapping Sequence for Specific Problems
When you tap the appropriate sequence of meridian points, the problem often disappears instantly and stays away permanently. But the key is knowing the specific energy points to tap . . . in which order . . . and how often . . . to solve virtually any type of pain, chronic health problem, long-term condition, or simple everyday stress (which is the precursor to nearly every debilitating disease and life-threatening illness).
Now, During Our TFT Algorithm Online Training You Can Learn to Use Tapping Sequences on Yourself . . . or in Any Therapeutic Situation